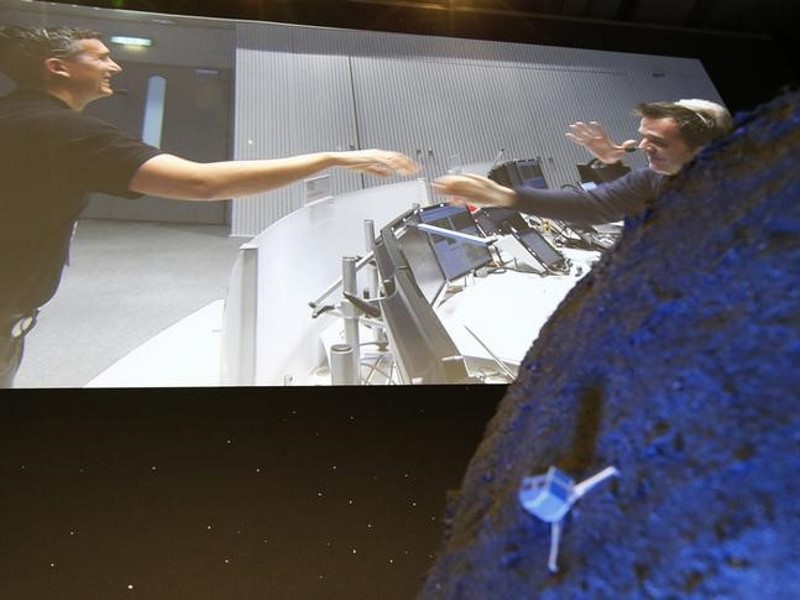 European researchers have surrendered any desire for restoring contact with space test Philae, which effectively arrived on a comet in a pinpoint operation just to lose power since its sunlight based driven batteries were in the shade.
The German Aerospace Center (DLR) said on Friday it suspects Philae is currently secured in dust and excessively frosty, making it impossible to work.
"Shockingly, the likelihood of Philae re-setting up contact with our group at the DLR Lander Control Center is right around zero, and we will never again be sending any summons," Stephan Ulamec, Philae Project Manager of the DLR, said in an announcement.
Philae stopped on a comet in November 2014 in what was viewed as a noteworthy accomplishment of exactness space travel. In any case, it shut down not long after on the grounds that it was in the shade and couldn't be revived.
The test woke up in June as the comet drew nearer the sun, giving researchers trust that the lander could finish a few investigations that it had not done before its sun based fueled batteries ran out.
Yet, the lander has not reached its Rosetta orbiter since July 9, and a last-discard endeavor to re-set up contact with the mechanical lab has fizzled.
"It would be exceptionally astonishing in the event that we got a sign now," Ulamec said.
While the undertaking group trusts that Philae is likely sans ice, the sun oriented boards that revive its batteries are presumably secured with dust.
What's more, evening time temperatures can now fall beneath 180 degrees Celsius underneath zero (- 292 degree F) as comet 67P/Churyumov-Gerasimenko moves far from the sun, which is much colder than Philae was intended to withstand.
While Philae did not have as much time as at first sought in the wake of arriving after examinations, data it has gathered is reshaping contemplating comets, and it has been a valuable lesson for planning future missions.
Researchers hope to get a last look at the lander in the European summer, when the Rosetta shuttle snaps a few pictures amid close fly-bys, before arriving on the comet itself when its main goal closes in September.
Also, in around six years, Philae and Rosetta will close to the Earth again when the comet comes back to circle the sun once more.
Rosetta is a mission of the European Space Agency, with commitments from its part states and US space office Nasa. The Philae lander was given by a consortium headed by the DLR.