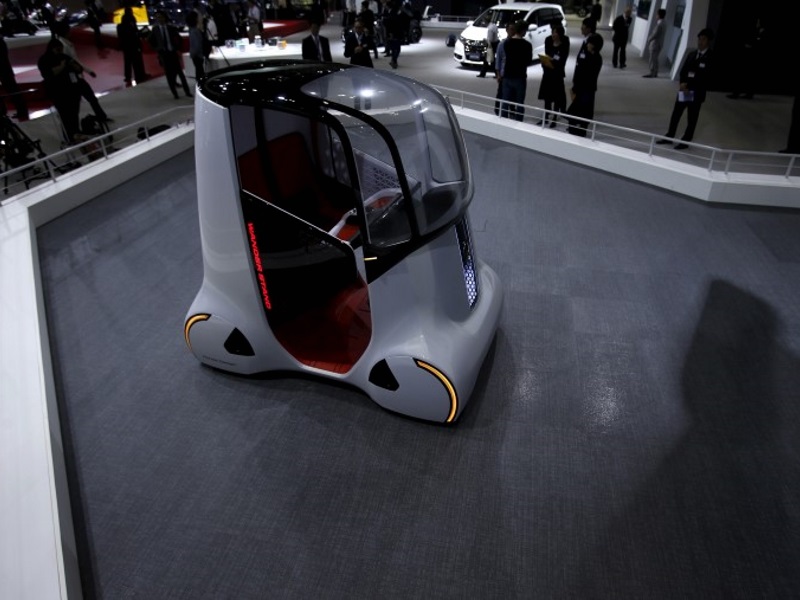 Self-driving autos are included in less crashes by and large than vehicles with a driver in the driver's seat, a study discharged on Friday by the Virginia Tech Transportation Institute appears.
The study was authorized by Alphabet Inc's Google unit, which has reported a progression of minor accidents including its self-driving armada. It took a gander at Google's armada of more than 50 self-driving autos, which has logged 1.3 million miles in Texas and California in self-driving mode.
The test armada has reported 17 crashes in the course of the most recent six years, albeit none were the issue of the self-driving autos, Google said.
In the wake of conforming for seriousness and representing crashes not answered to police, the study evaluated autos with drivers in the driver's seat are included in 4.2 accidents for each million miles, versus 3.2 accidents for every million miles for self-driving autos in self-governing mode.
Crash rates for traditional vehicles at all seriousness levels were higher than self-driving accident rates, the study found.
A 2015 National Highway Traffic Safety Administration study found around 60 percent of property-harm just crashes and 24 percent of all damage accidents are not answered to the police.
California law requires all accidents including self-driving vehicles answered to police.
Google representative Johnny Luu said the organization asked Virginia Tech "to investigate the subject given the premium and add to a hearty procedure to have the capacity to make important examination between normal autos out and about and in addition our self-driving autos."
Luu said the study "will be useful making one type to it's logical counterpart examinations pushing ahead."
A study discharged in October by the University of Michigan Transportation Research Institute analyzed accident rates among Google, Delphi and Audi self-driving autos in 2013 and discovered they had a higher rate than for routine autos.
Yet, that study noticed the low volume of driverless miles – 1.2 million contrasted and 3 trillion miles driven yearly on US streets.
In December, California proposed state regulations that would require every single self-governing auto to have a guiding wheel, throttle and brake pedals when working on California's open streets. An authorized driver would should be in the driver's seat prepared to assume control in the occasion something turned out badly.
Google, excited to show its vehicles are protected, scrutinized the proposed guideline, which it said would keep up "the same old the norm and misses the mark on permitting this innovation to achieve its maximum capacity, while barring the individuals who need to get around yet can't drive."